The bankruptcy links provided on this website are updated frequently. However, if you find a bad link, please contact me. Thanks.
These links have been hand compiled by Victoria Ring. She has made sure these links meet the same high standard as her products and services. No company paid to be listed, so there is no bias in the compilation of the data.
Do not expect to get through all the links in this collection within one day. Instead, you will need to BOOKMARK this page and work through the links over a period of time. Also, when you visit the different links, be aware of links to other websites that are displayed on their pages. This allows you to explore the web and your topic in better depth, providing you with an edge over the competition within your market.
CHOOSE A STATE:
If there are no Chapter 13 Plans available for your jurisdiction, you should be able to use the Chapter 13 Plan form within your bankruptcy software.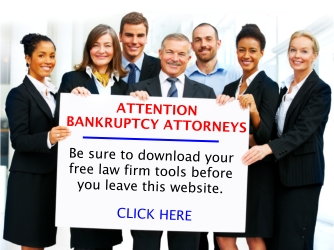 ALABAMA