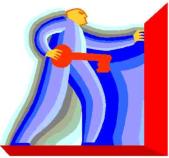 ONLINE MARKETING CLASS
Enroll in the online marketing class for only $79.99.  This online class was developed by attorneys for attorneys. CLICK HERE.
HOW TO USE THE RESOURCES ON THIS PAGE
It is highly recommended that you setup a free email address with Google, Hotmail, Mail.Com or Yahoo and use this email address for marketing. When filling out a form and you are asked for your email address, never provide your law firm email address or you will be spammed with tons of unwanted email. Instead, use your free email address and periodically login and delete the email. This keeps your law firm email clean and your computer free of virus attacks from unscrupulous people.
ASK AN ATTORNEY
Sign up with any of the Ask an Attorney resources below. When a potential client asks a question, you will have the opportunity to answer them as well as schedule them for a consultation. This is an excellent way to get your law firm known on the internet as well as receive referrals for new business.
FREE TRIAL AND LOW COST MARKETING LINKS
The links below are free or low-cost and you need to make sure your law firm appears on each one. Most search engines are a part of larger search engines so when you are listed on all of these, your website will be appear on others also.
Chapter 7 and 13 Bankruptcy Blog Directory
Manta for Small Business and Law Firms
Online Biz and Sole Practitioner Directory
PAID "HIGH TRAFFIC" MARKETING SITES
We have taken care to make sure the websites below receive high traffic by checking their page rankings with the search engines. Additionally, we made sure that these websites are marketed to the bankruptcy attorney's TARGET MARKET of the GENERAL PUBLIC, not other attorneys.
Lawyers Video Studio Coaching Group
THE CREAM OF THE CROP
Several attorneys have built their bankruptcy practice through the assistance of Legal Helpers. This is a nationwide bankruptcy firm where you purchase leads specifically for your jurisdiction. The attorneys claim that the ROI (return on investment) is over 80%. Visit:
https://www.legalhelpers.com/extranet/sponsor/create-sponsor.aspx
SOCIAL NETWORKING
If you are going to spend money advertising, forget brochures, business cards and cover letters. Invest into targeted advertising through LinkedIn, Twitter and Facebook. I experienced immediate results with all three.
Video of How to Add Lots of Friends to Facebook

Video of How to Add Followers to Twitter

Video of LinkedIn Overview for Marketing
Find and Start Local MeetUp Groups
Recommended Marketing Tips Website
ADDITIONAL TIPS
Also, do a search on any search engine such as Google under the search words: "add attorney listing." Locate the attorney directory for your particular state and add your name to your state directory.
Keep in mind that there are 1,000s of specific search engines for the legal community. LawCrawler is one that is operated by FindLaw. AltLaw is another; but there are many, many more. Do a search under the search words: "legal search engines" to begin your search. Add your law firm to as many industry specific legal search engines as possible that are free or offer a one-time fee.
Keep in mind NOT to sign up and pay for recurring charges when listing your law firm. You will easily forget about them and your credit card may be charged monthly fees for years, mounting into the thousands of dollars before you catch it and cancel the listing. Besides, companies charging recurring monthly fees normally make it difficult if not impossible to cancel, so use caution when dealing with these types of payment structures in your marketing and advertising.